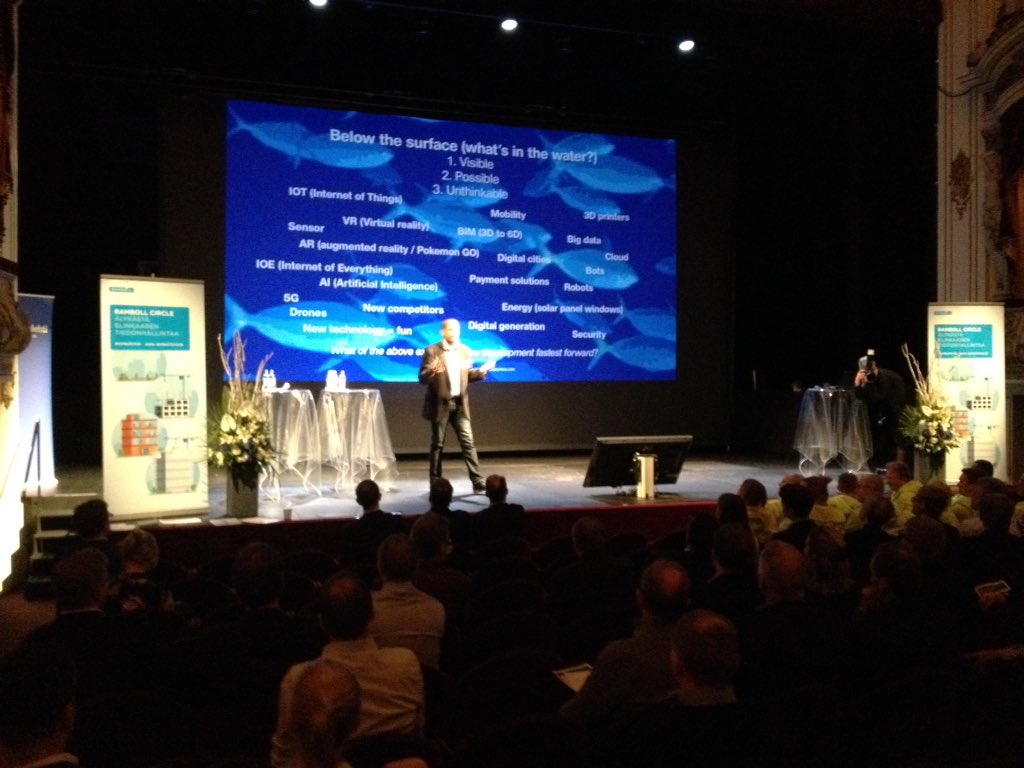 This week I was Keynote speaker at Ramboll in Finland. Great audience.

Below, press clip from my speech:
• Now is not the time to be fat and happy… refering to IT-sharks as Google who are entering the building industry.

• He warns that if the real estate and construction industry does not actually take over the domain of digitalisation, someone else will do it.

• Many real estate owners are unknowingly managing a gold mine because real estate information can be processed into a highly lucrative business in the right hands.

Finnish construction magazine Talotekniikka-lehti by Minna Kärkkäinen (1/11/2017).